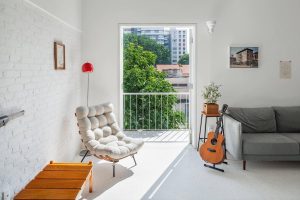 How does flat renovation work?
1.1 Heres a general overview of how flat renovation works:
Assessment and Planning:
• The process begins with an assessment of the current condition of the flat.
 • Define your renovation goals, including whether you want a complete overhaul, specific room renovations, or just cosmetic upgrades.
 • Establish a budget and timeline for the project.
 • Design and Concept:
 • Work with an architect or interior designer to create a design concept that aligns with your goals and budget.
 • Choose color schemes, materials, and layouts that suit your preferences.
 • Permits and Approvals:
 • Check if your renovation requires permits or approvals from local authorities. This depends on the scope of the project and local regulations.
 • Demolition and Preparation:
 • Clear the flat of any furniture and personal items.
 • Demolish existing structures or fixtures as needed.
 • Prepare the space for construction work, including electrical and plumbing updates.
 • Construction and Renovation:
 • Depending on your renovation plan, this phase may include:
 • Installing new flooring, walls, ceilings, and fixtures.
 • Updating plumbing and electrical systems.
 • Adding or modifying rooms, partitions, and storage.
 • Installing new doors, windows, and hardware.
 • Painting, tiling, and finishing work.
 • Finishing Touches:
 • Choose and install lighting fixtures, appliances, and decorative elements.
 • Consider window treatments, curtains, blinds, and furniture.
 • Quality Control and Inspection:
 • Conduct inspections to ensure all work is done correctly and complies with safety and building codes.
 • Cleaning and Final Touches:
 • Thoroughly clean the flat to remove construction dust and debris.
 • Arrange your furniture and belongings.
 • Inspection and Walkthrough:
 • Do a final walkthrough to make sure everything meets your expectations.
 • Completion and Handover:
 • Obtain all necessary certifications or approvals.
 • Ensure you have all warranties and manuals for appliances and fixtures.
 • Payment and Closing:
 • Pay the contractors and suppliers, as per the agreed terms.
 • Close any permits and handle final paperwork.
 • Enjoy Your Renovated Flat:
 • Move back into your renovated space and enjoy the improvements.
Its important to work with professionals, such as architects, contractors, and interior designers, to ensure the renovation is done efficiently and to your satisfaction. Also, consider the cost, timelines, and any potential disruptions when planning your flat renovation.
New electrical wiring
Installing new electrical wiring involves the process of setting up electrical circuits to power devices, appliances, and lighting in a building. This is typically done by electricians and follows specific safety regulations and codes.
Rewiring includes replacement of all conduits, cables, and the switchboard. An electrician will first make their offer for material and labour costs based on the wiring diagram showing all connections, sockets, and switches. Wiring work usually includes the following:
chase cutting for PVC piping,
replacing the switchboard and its connections,
replacing all electrical conduits,
installing new conduit boxes,
installing new sockets and switches,
installing new lighting,
trial run.
 
2.1 Rewiring cost
The cost of full rewiring usually amounts to about NGN200,000, so for an average-sized flat of 60 sqm, this may cost around NGN200,000 – NGN300,000 excluding materials.
Rewiring is crucial for fire prevention.
Full replumbing
Plumbers and mechanical installers will first start with demolition and roughing-in, which involves removal of all existing piping and joints and making space for new ones, and then finally, their installation. Later, after all tiling work is done, fittings will be mounted, too. A replumbing offer usually includes the following items:
disconnection and removal of all piping and connections,
breaking the existing flooring to accommodate for new plumbing and drains,
installing new plumbing,
installing new drains,
mounting new bathroom fittings.
3.1 Cost of replumbing
The cost of replumbing, including all these construction and finishing works, amounts to approximately NGN200,000.
The bathroom and kitchen upgrade are always the most expensive and demanding renovation jobs.
Construction works, demolition, flooring
Every full renovation requires execution of construction works to some extent. Construction works usually dont account for a large share of total costs, except in case of removal of load-bearing walls. More often than not, construction works involve some sort of demolition, so the offer you get may include the following:
taking out the furniture,
removal of flooring, tiles,
removal of door and window frames,
waste disposal to a landfill,
dealing with wall openings,
floor levelling or screeding,
concealing conduits into the wall,
patching up chased walls and ceilings.
4.1 Cost of construction works
The cost of basic construction works for renovation of an average flat depends on the kind of work to be done and the tools involved. Jobs carried out with minor tools will definitely be cheaper than the one carried out by machines. Budget between NGN300,000 – NGN1,000,000 excluding materials.
Bathroom remodelling
5 Bathroom remodelling involves renovating and upgrading the bathroom space to improve its functionality, aesthetics, and overall comfort. Whether youre looking to update a small powder room or transform a master bathroom, the process typically includes the following steps:
 • Planning and Design:
 • Determine the goals and objectives of the remodel. Do you want to increase storage space, improve energy efficiency, enhance the visual appeal, or make the bathroom more accessible?
 • Create a budget that outlines how much youre willing to invest in the remodel.
 • Develop a design plan that includes the layout, color scheme, fixtures, and materials you intend to use.
 • Demolition:
 • Remove existing fixtures, tiles, cabinets, and other elements you plan to replace or upgrade.
 • Ensure the plumbing and electrical systems are safely disconnected before starting demolition.
 • Plumbing and Electrical Work:
 • If youre making significant changes to the layout, plumbing and electrical systems may need to be rerouted or upgraded to accommodate new fixtures.
 • Install new plumbing for sinks, showers, and toilets as needed.
 • Framing and Drywall:
 • Repair or replace wall framing and install new drywall as necessary.
 • Flooring:
 • Install new flooring material, such as tiles, hardwood, laminate, or vinyl, according to your design plan.
 • Tile and Wall Finishes:
 • Apply new wall finishes, including tiles, paint, or other materials.
 • Install a new backsplash around the sink area and shower or bathtub surrounds.
 • Fixtures and Cabinetry:
 • Install new bathroom fixtures such as sinks, faucets, showerheads, and toilets.
 • Place new cabinetry, storage solutions, and countertops as per your design.
 • Lighting and Ventilation:
 • Upgrade or install new lighting fixtures to improve the bathrooms ambiance.
 • Ensure proper ventilation with the installation of exhaust fans or windows.
 • Accessories and Hardware:
 • Add bathroom accessories like mirrors, towel bars, soap dispensers, and other hardware.
 • Painting and Finishing:
 • Apply a fresh coat of paint to the walls and ceiling to complete the look.
 • Final Inspection and Cleaning:
 • Inspect the remodel to ensure all work is up to code and complies with safety regulations.
 • Perform a thorough cleaning of the bathroom to remove any construction debris or dust.
 • Final Walkthrough:
 • Do a final walkthrough to confirm that everything meets your expectations.
 • Enjoy Your New Bathroom:
 • Once youre satisfied with the completed project, you can start using and enjoying your renovated bathroom.
5.1 Cost of bathroom renovation
Budget is typically from NGN250,000-NGN2,000,000 depending on space size and quality selected by client.
Painting works
Painting is one of the last stages of work in flat renovation. Besides the actual painting, these works also including some preliminary works, such as plastering and smoothing of walls, and whitewashing of ceilings. In fact, you can whitewash all walls if youre not a fan of paints. Painters can do the following jobs:
wall smoothing,
applying an emulsion undercoat to all walls and ceilings,
painting windows, doors, and concrete surfaces,
whitewashing walls and ceilings,
painting corners and edges.
6.1 Cost of painting works
Cost of average painting works ranges between NGN500 – NGN800/sqm, totalling around NGN80,000 – NGN100,000, excluding materials and additional works.
Plastering, dry construction, and whitewashing will give your room a fresh new look.
Parquet flooring update
New parquet flooring is that final touch your updated flat needs. If youve decided to get new parquet flooring, we recommend three-layer ready-made parquet flooring, as this is the quickest and simplest solution. Just make sure youve finished all painting works first. A parquet flooring professional is expected to do the following:
purchase the parquet flooring,
install it,
sand and lacquer the parquet flooring.
7.1 Cost of parquet flooring installation
The cost of fitting parquet flooring, including sanding and lacquering, ranges between NGN8,000 – NGN10,000/sqm both materials and installation.
Upgrading windows and doors
Its hard to assess the cost of door and window replacement in an average-sized flat, as this depends on the number of doors and windows, their size, thickness, and materials. Window fitting mostly ranges between NGN30,000 – NGN50,000 per piece. However, the cost of purchasing and installation of a standard hinged veneered internal door averages NGN100,000. The price of an external door, on the other hand, ranges between NGN150,000 – NGN1,500,000, depending on the material and access control system in place.
Renovation costs
So, to sum up, how much does flat renovation cost in total? According to our estimates, budget between NGN1,000,000 – NGN2,500,000 for full renovation of a 60 sqm flat. Note that this estimate is based on average prices of works, but do remember that prices have tripled this year. Finally, as weve previously stated, remember that full flat renovation is quite a challenging project in every sense of the word.
Expert tips on house renovation you need to know by Jules Construction 
How do I know if my house needs renovation? The following are how youll know if your house needs a renovation: When you're regularly making a repair, leaking roof and pipes, floors are in bad shape or more space is needed.
How long does a typical house renovation project take? The whole house renovation project can last from 13 weeks (3 months) to 24 weeks (6 months) depending on the building size. Except for unforeseen delays may take it longer.
How can I set a renovation budget? By creating a spreadsheet that factors in all the costs that will incur and each part of the renovation. Cost like labour cost, material cost and the delivery of the material. And understand the timeline. 
What should I do to prepare for a house renovation? Identify the home renovation needs, define the dreams for the space, set a realistic budget, make a detailed plan, Finalize the project scope with the client, be prepared for the unexpected and prepare the home.
Can I live in my house during a renovation? It is possible to live in my home while its undergoing a renovation. Some projects are relatively easy to manage without interrupting life, and others that may require a lot of creativity. If it doesnt involve roofing repair which will lead to downpour or rain, or scorching sun entering the room or hit from brick of the renovation.
Olishile Olatoye, Jules Construction